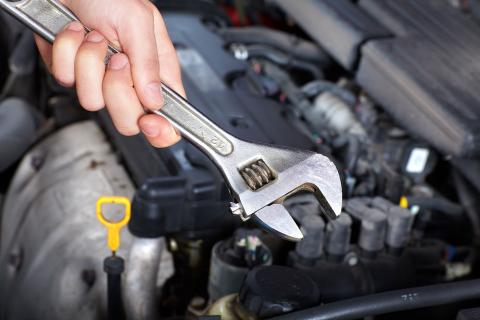 Your vehicle's ALTERNATOR is the heart of the electrical system. Like a human heart, it "pumps" electrical energy into the battery for use on an as-needed basis by your engine, chassis, or interior cabin. Proper operation is vital, as once it becomes faulty your battery will not be receiving energy and will eventually stop powering your electrical devices. A bad alternator can even damage other components including the battery, your vehicle's various computers, and more. Also, since the serpentine belt must be removed when testing or replacing an alternator, it's good practice to inspect, and usually replace the belt at that time. So, whenever you have an electrical issue, come in and see us. We get a charge out of getting you back on the road safely and quickly!
Friendly staff and professional technicians
We at Auto Smart South want to be your first and only choice for auto and truck maintenance and repair services. Our friendly staff and professional technicians are here to do everything possible to meet and exceed your car service expectations! We know you must trust your car or truck to get you and your family from place to place safely, and we want you to know that we'll treat your vehicle with the same care as if it were our own.
Quality replacement parts
Using only the highest quality replacement parts, we take pride in our work because we know our reputation is critical to our success. Please let us know how we're doing! Feel free to call or stop by at any time and let us know how you feel about the services we've done for you. Even though you may first find us as a new customer, we hope you'll drive away satisfied and happy to refer us to your friends!
I want to hear from you if you have any questions, or are not satisfied with any part of the service experience. Please call us if you need an appointment, or to let me know about the quality of your experience. It's my goal and responsibility to provide you with the very best service and vehicle care possible!
At Auto Smart South, your complete automotive care center in Wichita, KS we install only quality replacement parts. Give us a call and let us help keep you safely and economically on the road. We serve Wichita and the surrounding areas.